What is a
Parking Ticket Paper?
Parking ticket paper, also referred to as parking ticket rolls or parking citations, is a special thermal paper designed for parking ticket machines. It is made from a combination of heat-sensitive layers and inks that allow information printed on the paper to be retained permanently. As a result, parking ticket paper has excellent print quality and durability, making it ideal for parking lots and parking garages where long-term storage of data is necessary. When purchasing parking ticket paper rolls, it is important to ensure they are compatible with your specific model of the parking ticket machine.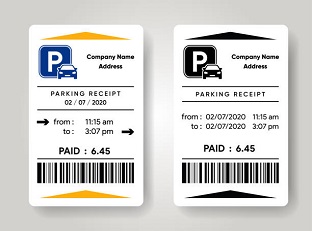 What are the things to look for in

Parking Ticket Paper?
1) Print Quality
Print quality is the most important element to remember when choosing a parking ticket paper roll. You must choose a product that will result in clear and precise text or photos. Because of this, you should search for parking ticket paper manufactured from premium materials that offer a sharp, and clear image.
2) Durability
A good-quality parking ticket paper roll should be durable enough to withstand frequent usage without breaking down, which can also damage the printer. In addition, the quality of the material used in manufacturing the roll should be strong enough to last through millions of transactions without tearing. 
 3) Environmental friendliness
The high-quality parking ticket paper roll should be environmentally friendly and non-toxic. It should not release harmful substances into the atmosphere. Hence, you must purchase the product from a reliable manufacturer and supplier.  
4) Price
When buying a parking ticket paper roll, price is yet another crucial consideration.  By locating a product that is competitively priced and provides the quality you require, you can make sure that you receive the best value for your money.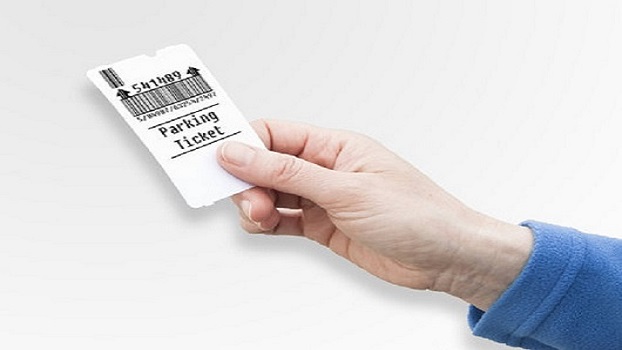 What is
parking ticket paper

used for?

A parking ticket paper roll is used for parking tickets printed in parking facilities. It provides a quick and efficient way to issue parking tickets as it requires minimal effort to fill out the necessary information on the parking ticket. The parking ticket paper comes in rolls of varying sizes and lengths, allowing you to choose a size appropriate for your parking facility. This thermal paper is designed specifically for parking tickets and boasts superior durability compared to regular printing paper. This ensures that your parking tickets remain legible even after extended exposure to outdoor elements such as rain or sun.

 To best take care of your parking ticket rolls, it is important to store them in an area kept at room temperature and away from direct sunlight or extreme temperatures, as this can affect the quality of the paper. Additionally, parking ticket rolls should be kept from moisture and humidity, which can cause fading or discoloration.
What are the different
sizes of parking tickets?
Parking ticket thermal paper rolls come in a variety of sizes for different parking enforcement needs. Common parking ticket roll sizes include: 2 1/4″ x 85′, 2 1/4″ x 125′, 3 1/8″ x 80-85′, 55mm x 70m, and 80mm x 70m. Additionally, parking tickets can be customized to fit a customer's specific parking enforcement needs. There are also parking ticket rolls that are perforated for easy tear-off. No matter the parking ticket size, parking ticket thermal paper is an efficient and cost-effective way to issue parking tickets.
Frequently Asked
Questions
Have Question? We're here to help
How to select the best parking tickets on thermal paper?
When selecting parking ticket paper rolls, it is important to consider several factors. First and foremost, you should ensure the parking ticket paper you purchase has been designed specifically for your parking ticket machine model. Additionally, look for parking ticket paper that has a print quality that is crisp and clear and will last through multiple uses. Finally, check the storage capacity of the parking ticket paper roll - some rolls are single-use, while others can be reused many times before needing replacement.
By following these guidelines when selecting parking ticket paper rolls, you can be assured of having a reliable product for your parking operation needs.
What is parking ticket paper used for?
- Parking ticket papers are used for parking tickets and parking enforcement. The thermal paper roll prints parking tickets and receipts with the specific parking violation code, amount due, and payment instructions.
- This paper can also record parking meter readings or other important information related to parking enforcement. Parking ticket rolls are quite small, so they easily fit into handheld units like parking meters or handheld computers used by parking officers.
- The thermal paper also ensures the quick printing of tickets resulting in less time spent on enforcement activities.
- In some cases, parking ticket papers contain embedded security features such as watermarks, heat-sensitive logos, and chemical inks for added security.
Contact
Us
We hope to have an opportunity to demonstrate our higher standards. Please feel free to contact us with a question or to receive a free quote. We look forward to hearing from you.