What is

ATM Paper?
ATM paper is specially designed thermal paper used in Automated Teller Machines (ATMs). It is a type of special printing paper that has been coated with a chemical layer that produces graphic images or text when heated. ATM paper rolls are used to print receipts that customers need for transactions. The key advantage of thermal paper rolls is that they produce sharp and clear prints without needing other supporting equipment or ink cartridges.
ATM paper rolls come in various sizes and quality levels depending on the type of machine being used. This makes it important for banks to pick quality ATM paper roll products from reliable suppliers and manufacturers like Telemark Diversified Graphics to ensure optimum performance from their ATMs.
High-quality atm paper roll products have durable construction and excellent resistance against smudging, fading, and tearing. Most importantly, these papers are designed for fast printing speed and reliable results.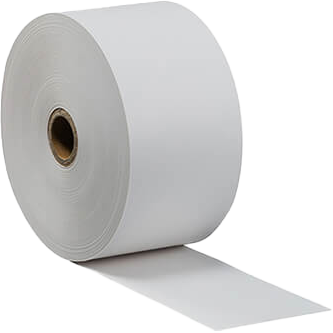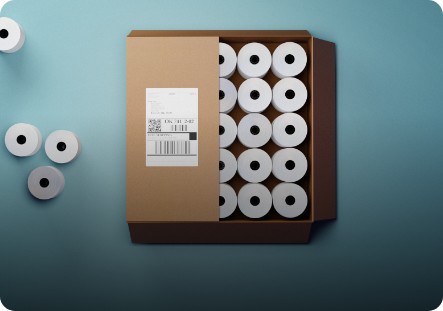 What are the things to look for in

ATM paper rolls?
When selecting an ATM paper roll, it is important to consider the quality of the product you are purchasing. High-quality ATM paper rolls are designed to provide maximum efficiency and reliability when used in automated teller machines (ATMs).
Here are some key factors to look for when choosing an ATM paper roll: –
1) Durability – A good-quality ATM paper roll should be durable enough to withstand frequent use without breaking down or losing its shape. In addition, the quality of the material used in manufacturing the roll should be strong enough to last through millions of transactions without tearing.
2) Print Quality – Print quality is another factor to consider when selecting an ATM paper roll. You want a product that will produce clean, sharp images every time. Therefore, you should look for an ATM paper roll made with high-quality material that provides a crisp, clear image.
3) Price – Price is also an important factor when selecting an ATM paper roll. You want to ensure you get the best value for your money by finding a reasonably priced product that also offers the quality you need.
4) Environmental friendliness – Quality ATM paper rolls should be environmentally friendly. They should be non-toxic and not release harmful substances into the atmosphere. Hence, look for products certified as eco-friendly or BPA Free so you can rest assured that your choice of product is doing its part to help protect our environment.
What is an ATM paper
roll used for?
ATM paper rolls are used for printing receipts and other information at Automated Teller Machines (ATMs). The paper is specially designed to work with thermal printer technology and usually comes as a roll of long thin white paper. ATM paper rolls are generally made from thermal-sensitive material coated with chemicals that help the image develop when exposed to intense heat.
The primary function of an ATM paper roll is to provide customers with accurate transaction records. When customers use ATMs, they receive a printed receipt or other documentation detailing the transaction's details, including the date, time, amount withdrawn, type of account used, and any fees involved in the process. This allows customers to keep track of their transactions for accounting purposes. It also serves as proof of purchase in case of a dispute.
ATM paper rolls can also be used for promotional material, such as ads or special offers. For example, some banks may print advertisements on the back of their receipts, which can help generate new customers and boost business.
In addition to transaction records, ATM paper rolls are used to maintain logs of the machine's activity. This includes recording errors during transactions and tracking the total number of withdrawals or deposits made on a given day. This information helps keep ATMs running smoothly and securely by helping technicians quickly identify any problems or suspicious activity.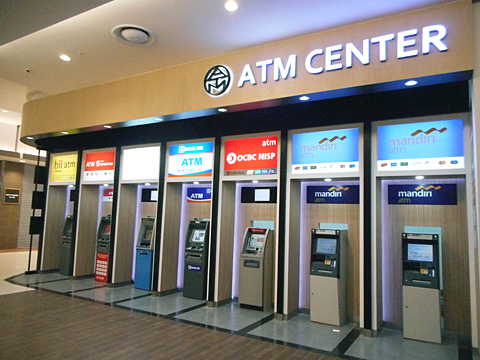 What are the different sizes of

ATM paper rolls?
ATM paper rolls come in various sizes and types, depending on the needs of the specific ATM. Here are a few of the most common sizes of ATM paper rolls:- 
3.15 x 900' with Black Sense Marks
3.15 x 2500' with Black Sense Marks
3.15 x 2500' without Black Sense Marks
3.125 x 1960' without Black Sense Marks
3.125 x 1960' with Black Sense Marks
3.125 x 900; blank rolls on Heavy Weight Paper
3.125 x 850' blank rolls on Heavy Weight Pape
Frequently Asked
Questions
Have Question? We're here to help
What paper is used for ATM receipts?
ATM receipts are printed on thermal paper. It is a special type of paper with a chemical coating on its surface, unlike regular paper that uses ink toners or thermal transfer ribbons to print text or images
How can you tell if the ATM paper is thermal paper?
One of the easiest ways to determine whether the ATM paper is thermal paper or not is by scratching its surface. Since thermal paper reacts when it comes in contact with heat, it would turn black when you scratch the surface.
Contact
Us
We hope to have an opportunity to demonstrate our higher standards. Please feel free to contact us with a question or to receive a free quote. We look forward to hearing from you.