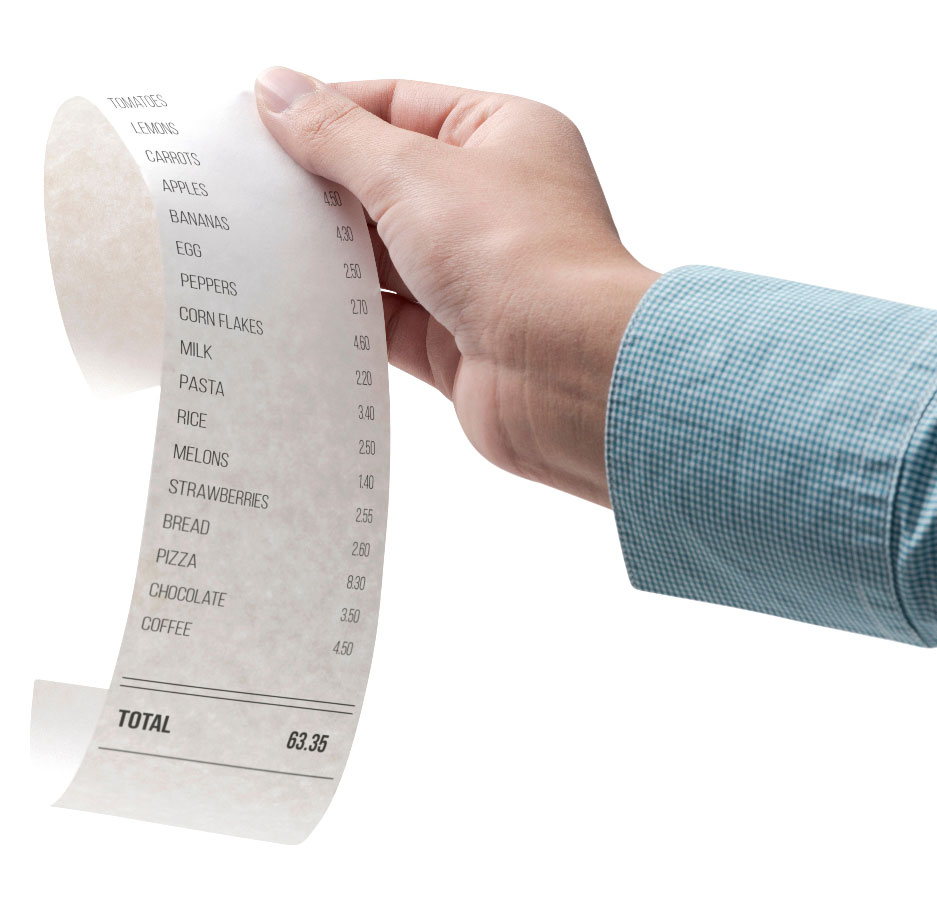 Why Choose
Thermal Paper

?
It is hard for some people to believe that something as simple as a paper could impact the way of doing business in industries like hotels and hospitality. The use of thermal has completely revolutionized the industry in several ways, as mentioned below;
Best Option for POS Applications
With the help of a thermal printer and Point-of-Sale (POS) paper, you can speed up the process of food order tickets to enhance work productivity. It not only boosts the supply chain but also makes other operations in breweries and restaurants more effective. Therefore, it helps you to deliver precise, accurate, fast customer service consistently.
Accurate Transaction
If POS paper weren't here to help you, you would struggle with beverage order tickets in your brewery while your customers await their order receipts. Many food-related services and breweries use POS paper to make error-free transactions without any hassle.
Low Maintenance
Thermal printers are less complex and have fewer parts that could break while moving during the printing process. It is unlikely to happen that you need to call a technician to fix the printer. Apart from that, they have a longer shelf life than other printers.
Durable Prints
Whether you need a thermal printer for receipt printing or you require it in the kitchen for menu printing, the printed receipts are meant to last longer than those printed with a traditional inkjet printer. In addition, the receipts are capable of withstanding harsh weather conditions.
Cheaper Printing Option
Your investment in thermal printers and paper rolls may initially seem expensive. However, in the long run, you come around that it is a cost-efficient deal for you. While inkjet printers require constant maintenance, thermal printers do not require it consistently.The POS system has changed everything in the brewery and bistro workaround. The widespread use of point-of-sale systems and thermal paper usage have flipped their way of doing transactions and helped them handle customer reception and inventory.
Things to Consider for Buying
Receipt Paper
Thinking strategically before buying paper rolls for your daily restaurant routine. Here are some of the hand-picked points to consider if you plan to invest in paper rolls.
Power Consumption
Calculate your budget for the power consumption and see if the thermal paper you plan to buy isn't consuming more than you calculated. Also, look at your printer where the paper goes in and gets out printed. You must check if the printer is fit for the power consumption in the brewery and bistro.
Cost
The initial investment cost in a thermal printer is comparatively high compared to a regular inkjet printer. Fortunately, receipts are proven cost-efficient in the long run because they do not require much maintenance. However, a few thermal papers are way too costly. If cost is not a problem for you and your investment budget allows it, you can ask for the costlier option. The same goes for thermal papers. While some paper rolls are cost-efficient, the customized ones may cost a little more.
Quantity
You must know the number of thermal receipts your printer transacts every day. You must consider increasing the bulk quantity if your transaction rate is higher. The more you buy, the better it is for you. Paper rolls have high self-life and will be economical if you buy and store them. However, you must store receipt paper where humidity and temperature are carefully regulated.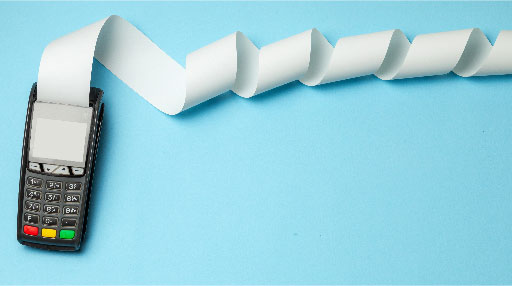 Conclusion
Thermal paper is the most used receipt paper in POS systems these days. Both brewery and bistro businesses have widely adopted it to automate their workaround. We hope you have learned why receipt paper printing is important in the hospitality industry. You should seek expert guidance to know more about how the paper can help your business.