Custom Printer Paper Roll Making
Expect More. Get More.
Manufacturing Capabilities
TDG combines four decades of experience with the power of a progressive production facility boasting 68,000 square feet of manufacturing and warehousing space. Production is streamlined to the point where raw materials enter the plant on the eastern side and finished product is shipped out of the western side.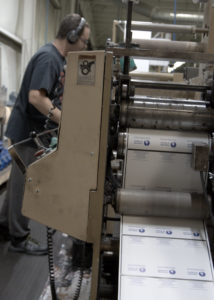 In addition, TDG employs some of the most experienced personnel in the industry. Our average length of service is 17 years, a testament to our positive culture and the productive relationships we enjoy with our loyal customers. Our superior experience ensures a greater degree of efficiency and fewer mistakes, resulting in lower production costs and prompt delivery.
---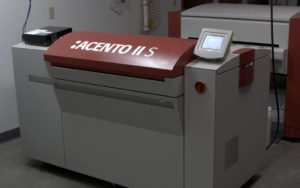 We continually invest in new equipment, and technical upgrades, to make sure that we always meet our customers evolving needs.
Our prowess on the production floor is just one more reason why TDG customers can expect more from us than other suppliers. Because they get more.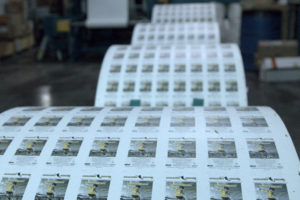 Request More Information
Our thermal paper products are held to a higher standard. Whether you need ATM Paper, Parking
Tickets, Mobile Printer Rolls, POS Paper, or Kiosk Paper, with us, you'll get more than you expect