Higher Standard Thermal Paper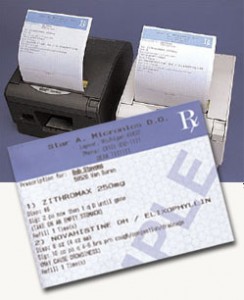 TDG has been a leading manufacturer since 1970. What's the secret to our success? It's simple. We hold ourselves to a higher standard.
With more than four decades in the business, we have achieved a level of experience and expertise simply unmatched in the industry. And our quality, and attention to detail, has made us one of the nation's most trusted suppliers of thermal paper products, including, Thermal Paper Rolls, ATM Receipt Paper, Parking Ticket Supplies, Medical Paper, Mobile Printer Paper, Kiosk Paper, POS Paper, and more.
Our thermal paper:
Is sourced from the highest quality suppliers
Is priced with your profit margins in mind
Fits all OEM makes and models
Can accommodate quick turnarounds on any order size
Is BPA free, and sourced responsibly
We believe that customers should raise the expectations they place on their Thermal Paper suppliers, and hold them to a higher standard. A higher standard of service, quality, and expertise.
Because, with us, you get more than you expect.
Request More Information
Our thermal paper products are held to a higher standard. Whether you need ATM Paper, Parking Tickets, Mobile Printer Rolls, POS Paper, or Kiosk Paper, you'll get more than you expect.